INVISIBLE CONNECTIONS for stairs, balcony e many more!
Home /
INVISIBLE CONNECTIONS for stairs, balcony e many more!
INVISIBILE CONNECTIONS
CONNECTIONS RVK - TSS for STAIRCASE, BALCONY E MANY MORE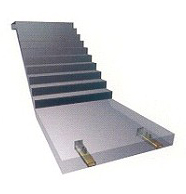 RVK and TSS are based on a telescopic solution. The precast concrete factory caste-in the units. When erecting the landing/balcony on site, the inner tube is pulled out to fit a recess in the wall.
For stairways, the landings are quickly and permanent installed into recesses in the shaft walls.
Both products, TSS and RVK, have the same function, and are manufactured in different sizes for various loads.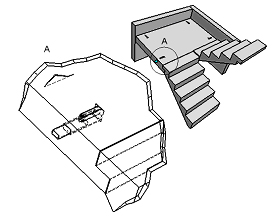 TSS units are hidden in the concrete component. So the factory can produce the landings or stairs with finished surface. (Terrazzo or similar)
RVK units are visible at the surface of the elements, planned for further top finish on site. (carpets, flooring, etc.)
When installed, the connections are not visible.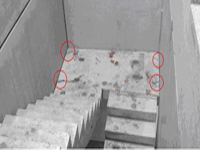 No welding works or bolting on site, making the solutions extra brilliant, safe and cost effective.
TSS is short for Terrazzo Stairs Support
RVK is short for Repo Vegg Konsollfri (Norwegian)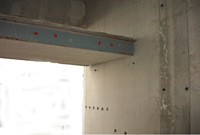 RVK and TSS units has ETA approved and are patented products.
an innovative solution to the question of how to connect precast concrete staircases AND MANY OTHER PRECAST SITUATIONS.
ELEGANCE ECONOMY VELOCITY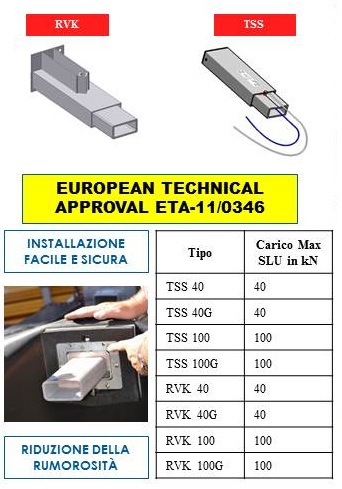 • Quality construction
• Quick, clean, hidden connection
• Uniform performance
• Easy to use
• No bolting or welding
• Neoprene pad (eg. Masticord) under the tube reduces impact sound transfer
• Safe and easy production in the precast factory
• Simplicity in stair-wall production, independent of solution; (precast panels, in situ concrete or masonry)
• Safe, quick and easy installation of stairs and landings in the shaft
• No corbels or visual supports
• Reduces transfer of impact sound from the stairway to the rest of the building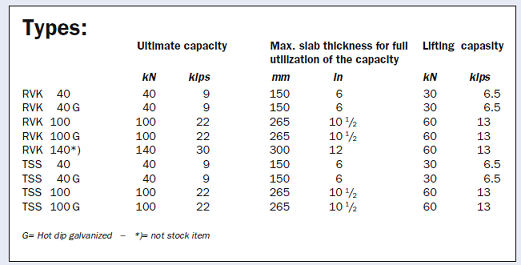 CONNECTIONS RVK - TSS for STAIRS, BALCONY E MANY MORE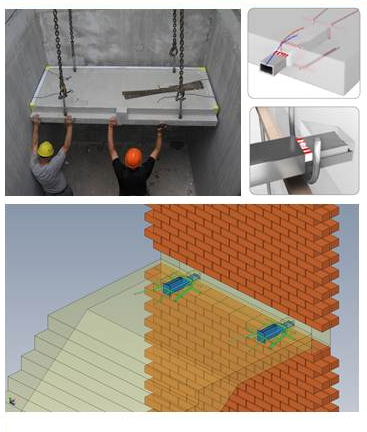 ESTREMELY VERSATILE: CAN BE USED FOR MANY SITUATIONS