Product advantages
The TSS and RVK system has several advantages
Corbel free connection between landings and walls
Reduce impact sound from the stairs
Safe and simple installation on site
No welding or bolting on site
Simple design of walls (with recesses), precast or cast on site
Less use of crane time on site, due to quick installation
Standard box for wall recesses
ETA approved system
Corbel free connection between landings and walls
After installation, there is a invisible connection, with no visible supports.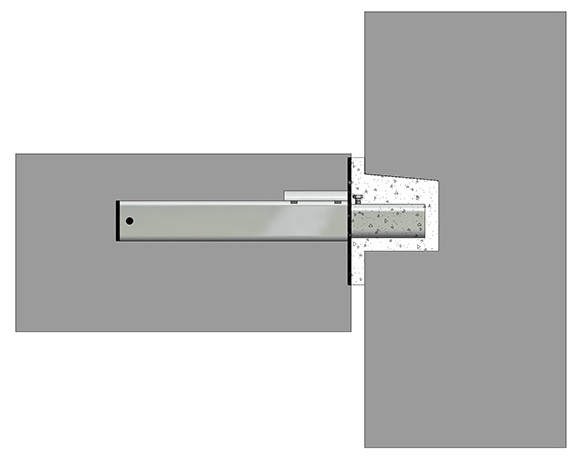 Reduce impact sound from the stairways
Both TSS and RVK has several ways for sound insulation. From the more ordinary to the remarkable sound reduction.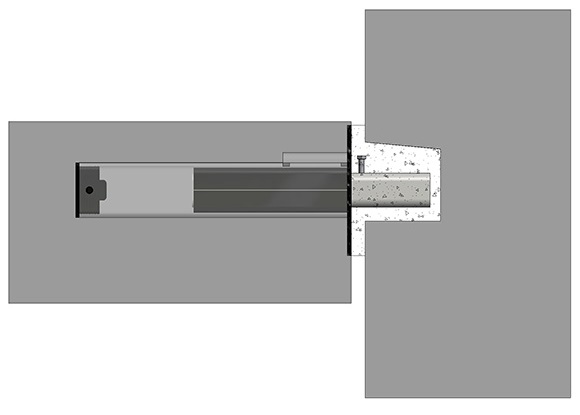 Safe and simple installation on site
With a crane the elements are safe and quickly located in the shafts. The correct method is to support the elements from beneath, level the element and pull out the inner tubes into the recesses. For the permanent connection, the recesses are then filled with mortar.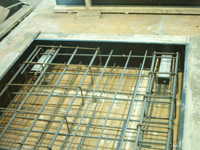 No welding or bolting on site
By using our systems you avoid welding and bolting on site. Only filling up the recesses with mortar is needed. Uniform performance.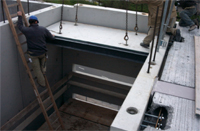 Simple design of walls
Easy to plan the recesses in both precast walls and in moulds on site, due to standard location and sizes.
Less use of crane time on site.
The installation time is shorter, compared to similar systems. Saving crane hours and money.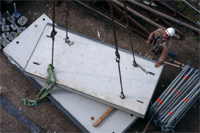 Standard boxes for wall recesses
The RVK/TSS system has also standard boxes for planning the recesses. These are corresponding to the size of the units. For steel moulds, they are magnetic. For more information see - additional products.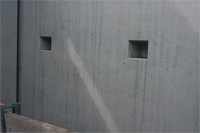 Technical approved systems
The TSS and RVK system is ETA approved More details under section - approvals.