ANTI-SEISMIC CONNECTION between tees
Home /
ANTI-SEISMIC CONNECTION between tees
INNOVATIVE SEISMIC CONNECTIONS
TO CONNECT TEES, SLABS, SPANDRELS

IMPALCATI RIGIDI SENZA CAPPA?
CON VECTOR SI PUÒ
Two types of connections are available: Vector and Mini-V, for thick and thin slabs: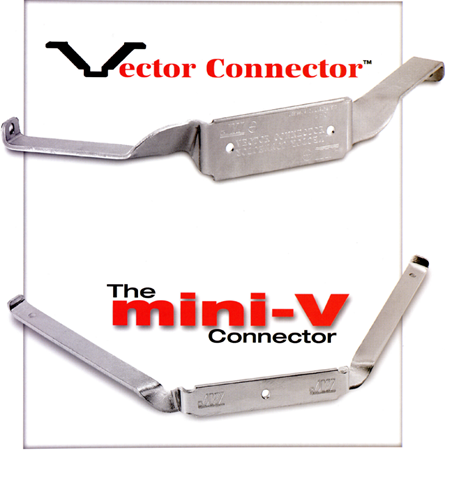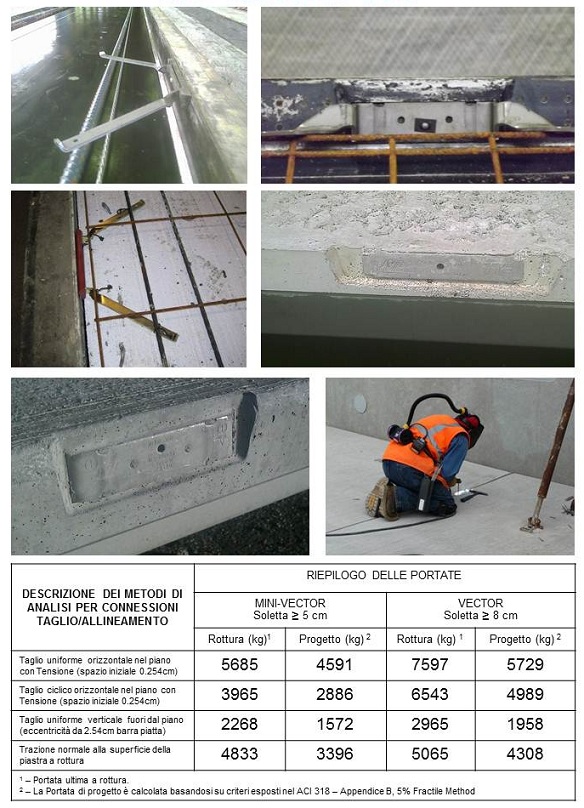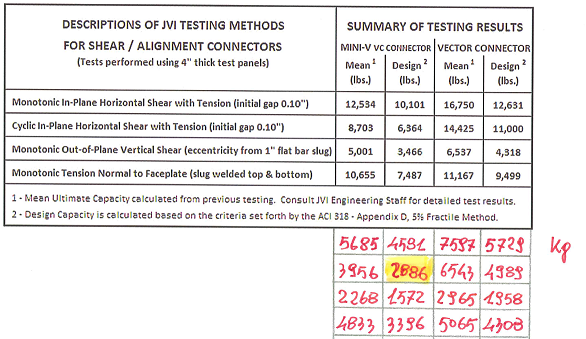 HOW IT LOOKS LIKE: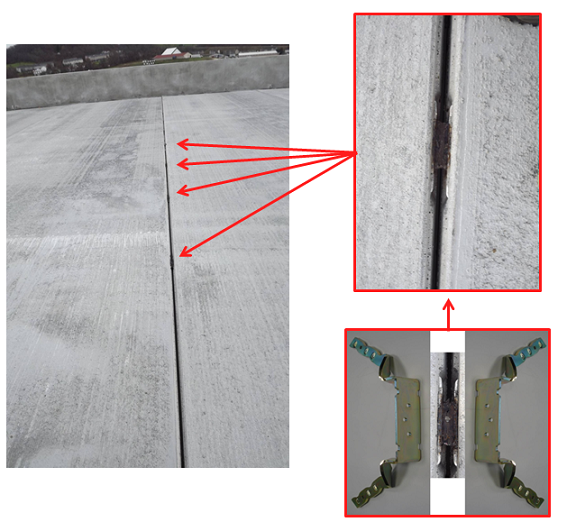 SPERIMENTAL TEST IN CALIFORNIA
DOWNLOAD MOVIE ABOUT EARTHQUAKE TEST (17.3MB)
SAN DIEGO UNIVERSITY
Almost 3 mil. $ have been spent to assemble a building with 3 floors with tees and hollowcore connected with VECTOR™, with and without cast in place, on a platform to simulate an earthquake of magnitude 7.1 to verify the connection resisteance:
I T W O R K S !

SPERIMENTAL LABORATORY TEST
UNIVERSITY OF MILWAUKEE
Cyclic Horizontal Shear with Tension
The connection can resist seismic forces warping for cyclic loads in a ductile way, and if needed the behaviour of the floor is stiff diaphragm.

OUT OF PLANE SHEAR TEST
The connection guarantee a uniform deformation of the floor.

Monotonic Tension
The connection can resist wind and seismic forces. It can also di absorb local stress due to thermal variation without generating tensions and breaking in the concrete.

RESISTANT DUCTILE INVISIBLE TESTED